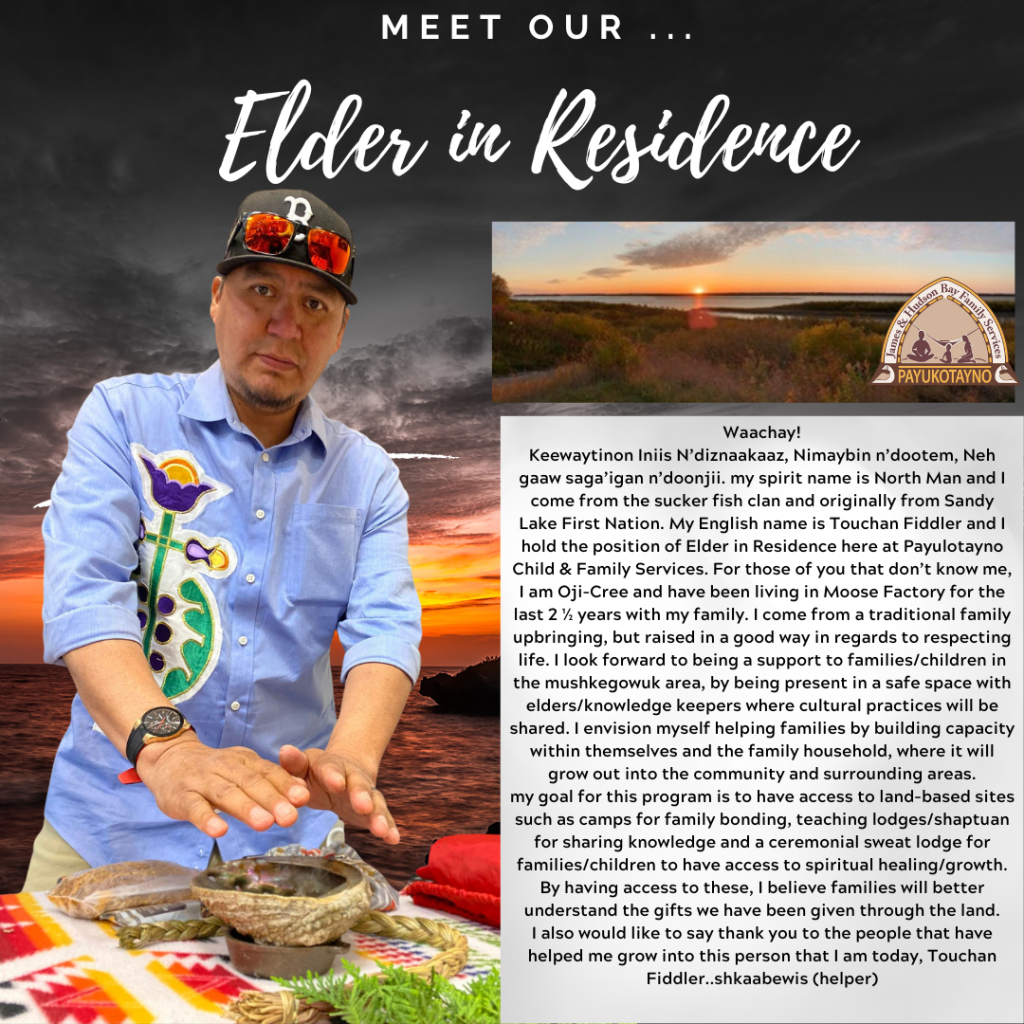 Waachay!
Keewaytinon Iniis N'diznaakaaz, Nimaybin n'dootem, Neh gaaw saga'igan n'doonjii. my spirit name is North Man and I
come from the sucker fish clan and originally from Sandy Lake First Nation. My English name is Touchan Fiddler and I
hold the position of Elder in Residence here at Payulotayno Child & Family Services.
For those of you that don't know me, I am Oji-Cree and have been living in Moose Factory for the last 2 ½ years with my family. I come from a traditional family upbringing, but raised in a good way in regards to respecting life.
I look forward to being a support to families/children in the Mushkegowuk area by being present in a safe space with
elders/knowledge keepers where cultural practices will be shared. I envision myself helping families by building capacity within themselves and the family household, where it will grow out into the community and surrounding areas.
My goal for this program is to have access to land-based sites such as camps for family bonding, teaching lodges/shaptuan for sharing knowledge and a ceremonial sweat lodge for families/children to have access to spiritual healing/growth. By having access to these, I believe families will better understand the gifts we have been given through the land.
I also would like to say thank you to the people that have helped me grow into this person that I am today, Touchan
Fiddler. shkaabewis (helper)